Q. How do I print out the required documents after entering my details in the year-end adjustment?
対象:

労務管理プラン(旧スモールプラン)

人事・労務エッセンシャルプラン(旧スタンダードプラン)

プロフェッショナルプラン

¥0プラン

HRストラテジープラン
A. Please refer to the following procedure.
If you are planning to answer the year-end adjustment questionnaire on your smartphone or similar device and then print out the documents at a convenience store or other location without using a computer, save the created documents.
1. Log in to SmartHR from your computer
On the login screen, enter your employee number or email address and password, then click [Log in].
画像を表示する
2. Click [Year-End Adjustment Procedures] on the top page
Click [Year-End Adjustment Procedures]to display the [Your Year-End Adjustment]screen.
画像を表示する
3. Click the name of the document you wish to print
Click the [Document name]in related documents to display the document preview screen.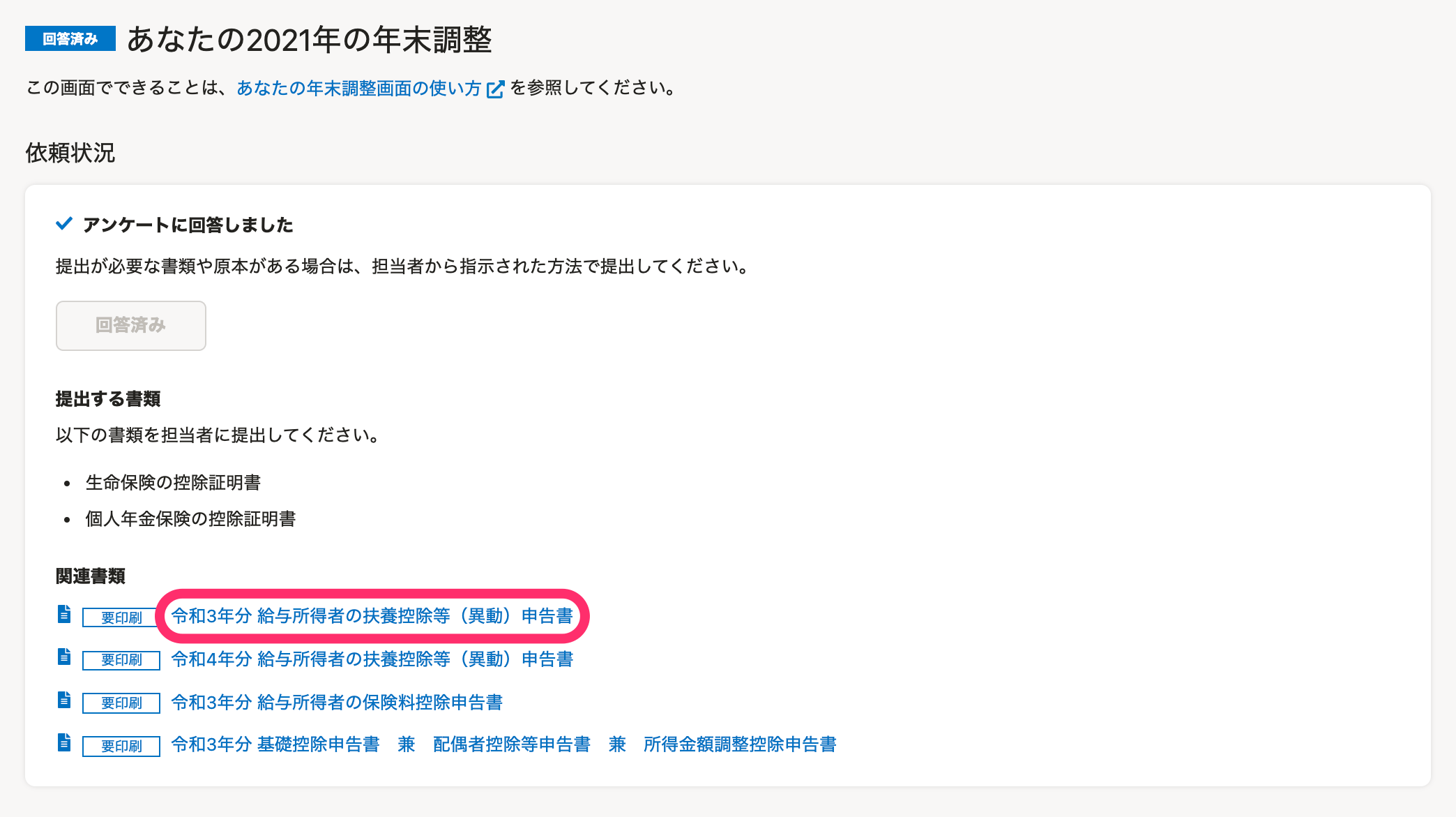 画像を表示する
4. Click [Print]
Click [Print]at the bottom right of the document preview screen to print the PDF file.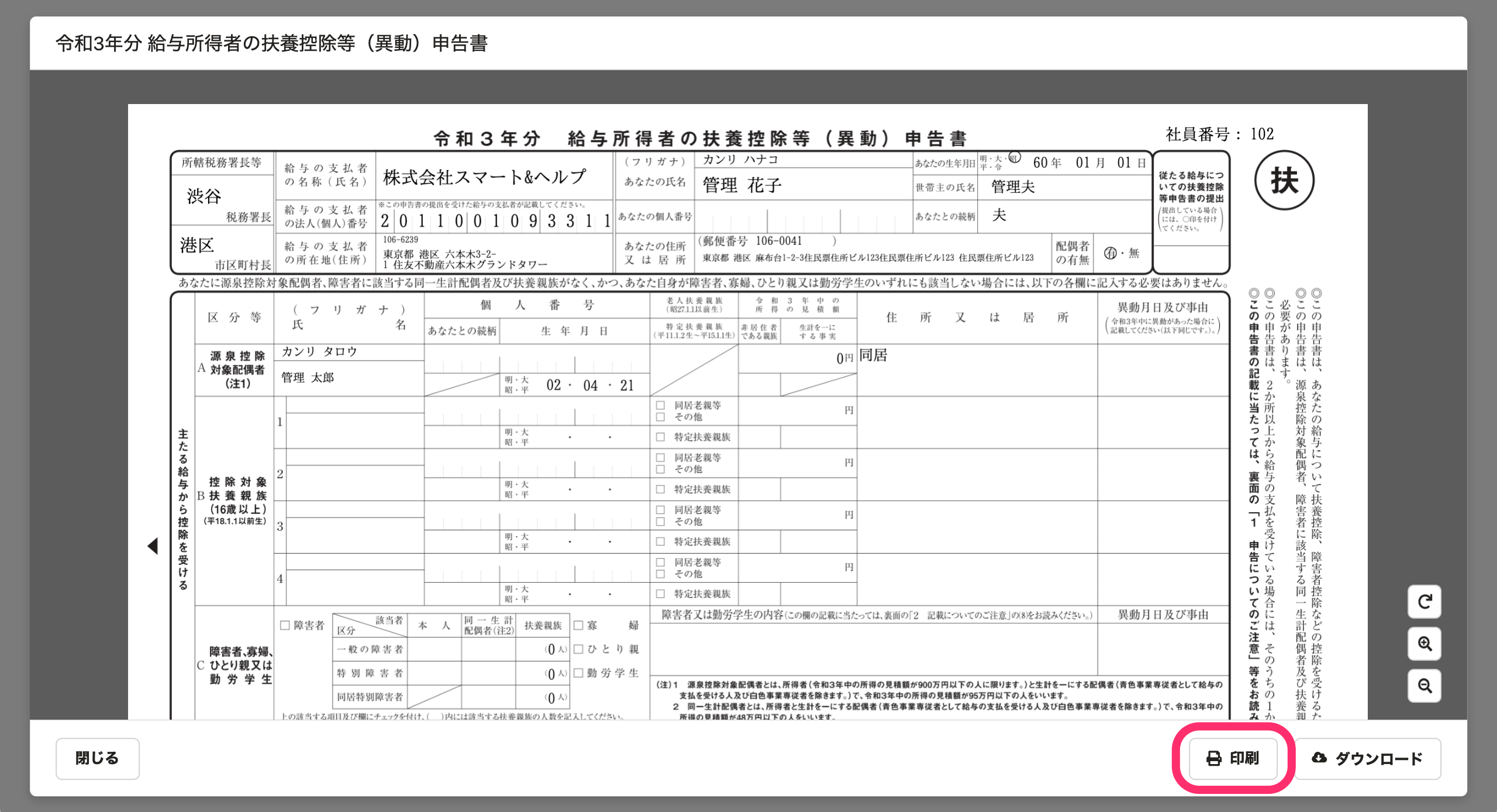 画像を表示する